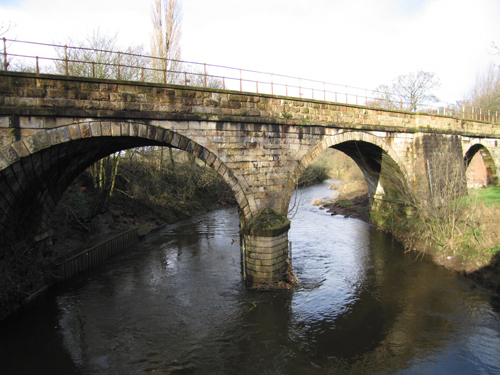 We have been in Glasgow for 2 months now, but with the exceptions of the West End near our apartment, and the centre of the city near our office, we have seen very little of it. Having decided to rectify this oversight (and with a few visitors requiring guidance headed our way in the next few months) our aim is now to see somewhere new each weekend.
Last Sunday in our first attempt we visited the much vaunted Burrell Collection in Pollock Country Park on Glasgow's south side (an area we have had limited occasion to visit).
A brief train ride from the city, we alighted with rolling pasture on one side (complete with befringed Highland Cows) and towering housing blocks on the other (looming housing blocks are a recurring riff in Glasgow settings). A 10 min walk through the park afforded a view of the Burrell Collection;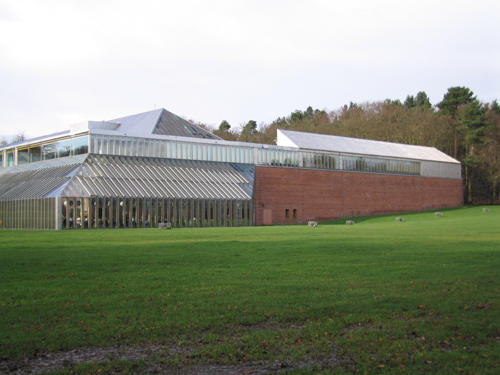 However we decided to press on while the light lasted through the gardens to Pollock House – the original country house of the park. With a pre-requisite skim through the fancy bits of the house – which include some impressive Spanish paintings (Goya et al) – we headed for the remarkably resplendent servants quarters and the restaurant tucked away in the former kitchen (it is always about the food for us). Lunch was pleasant though not particularly praiseworthy (Chhay's haggis was apparently a little limp).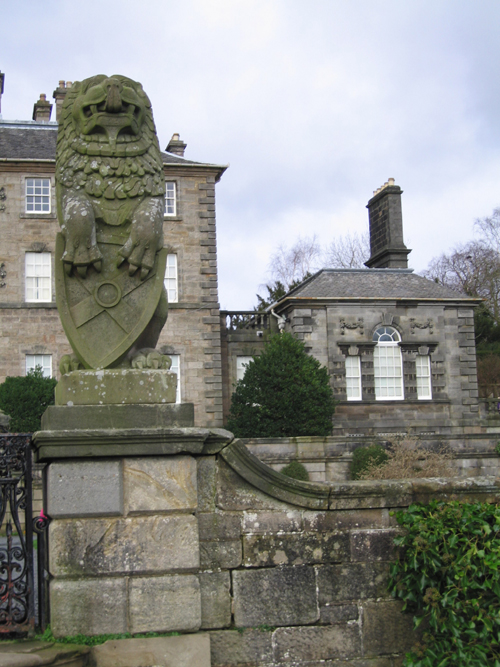 When we finally made it to the Burrell collection (via a couple of detours through damp muddy forest) it was a quite delightful mix of ancient knick knacks in a great setting. The building itself appears a little bit 80's from the outside but was great once we got inside with lots of exposed timber laminated beams, over flying mezzanine spaces and a beautiful connection to the forest it backs on to. We discovered it had an Australian connection with Brit Andresson having been involved in the design, perhaps explaining the Scandinavian feel to the interior.
The rest of the park offers some intriguing looking wanders or bike rides – it is quite extensive with a few old buildings dotted around and a little stream to explore.
Furthering our cultural exposure of a different sort, on Monday we watched Dick Gaughan play at City Halls as part of the Celtic Connections music festival. Despite our limited understanding of the history of the region – in particular the clearances and Irish migration, his music – gritty folk was still quite powerful, although it got a little twee by the end of the set. We followed this up with a further tour of the south side – this time by night, with a stop to sample the fare at what is reputably Glasgow's best kebab shop.