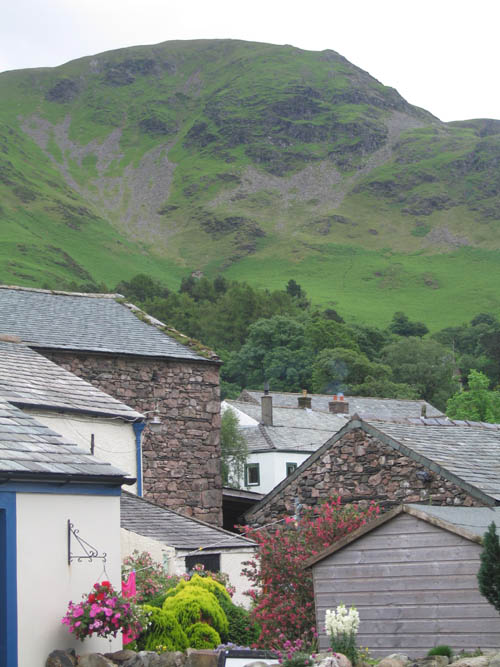 Last weekend, despite forecasts of persistent rain we headed south of the border to the Lake District (of Keats, Wordsworth, Beatrix Potter & Jane Austen fame apparently) for a spot of camping.
With some Ballardian moments at eerie post-modern truck stops along the way we managed to get our tent set up before the meteorologists were proved correct. We were luckier than our friends who were joining us from London – they didn't arrive until 2 am and in the middle of a downpour.
Our tent was less than 100 % waterproof so we endured a slightly damp evening, including waking up with our shoes in a pool of water. However we had reasonable weather for the rest of the time we were there with low cloud and occasional misty rain adding to the atmosphere.

Testing Claire's footwear (and endurance) to the limit we completed a small circuit around Lake Buttermere at which we were based on the Saturday, after a leisurely breakfast at the local pub. The views were quite beautiful – Scotland with grass, and there were interesting remnants of quarries to investigate.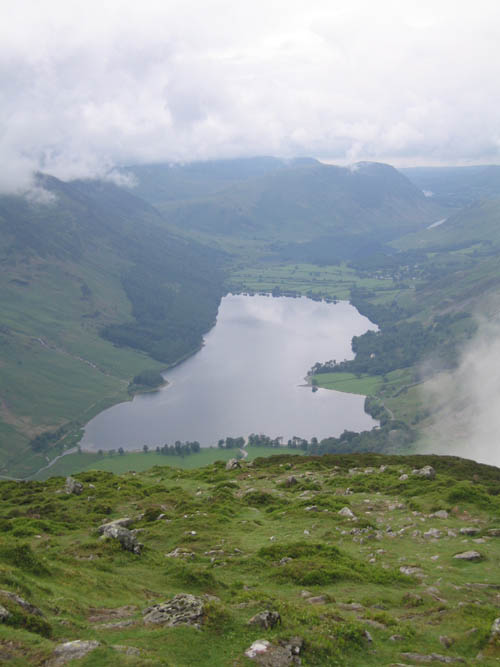 On Sunday we skipped more walking opting instead for a more leisurely peramble around Keswick the local touristy town including a paddle on the Derwent Water (below) where Claire practiced her rowing technique.
We took the long way home, via small villages and some coastal towns, enjoying the sunshine till 10 pm