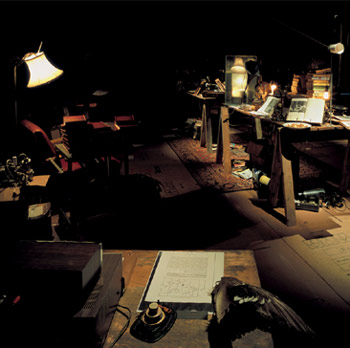 Apologies for the long break in posting – a couple a big submissions at work combined with excessive watching of 'The Wire' have left me with limited time at the computer. Will be summarising quite a bit in the next few posts so don't expect too much detail.
We missed most the Edinburgh festival season this year as we were away in France but did sneak over on the last weekend in August to catch a couple of art exhibitions still running.
Initially we got up close and personal with Tracey Emmin's personal effects at her first retrospective at Modern Art Gallery, a lot of her stuff was quite moving, although the tapestries were a little difficult to interpret.
We then caught Janet Cardiff & George Bures Miller's fantastic show at the Fruitmarket Gallery, beautifully whimsical, the animatronic, interactive, sensory, soundscapes were magical, and even if they are one trick ponies as cityofsound alludes is his review of their show in Sydney – it is a damn fine trick!