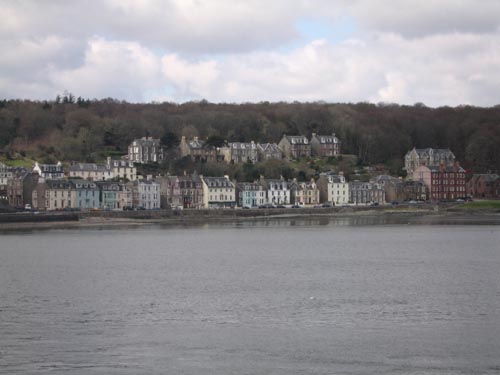 With our aim of getting to the islands for Easter seemingly scuppered by a lack of accommodation (or should that be a lack of planning) Chhay and I snuck a quick visit to the closest and most accessible island on Saturday: the Isle of Bute. On arrival in Rothesay the main town that encircles a harbour with a series of Victorian 'beach' houses (above) we decided to stay for the night and soon discovered a room available at a little B&B on the harbour – a foruitous decision as we belatedly remmebered it was our 7th anniversary (or close enough to in any case)!
On Saturday afternoon we wandered around the town absorbing the Victoriana, with our favourite piece being the 1938 (and therefore very un-Victorian) Bauhaus 'The Pavilion' building pictured below.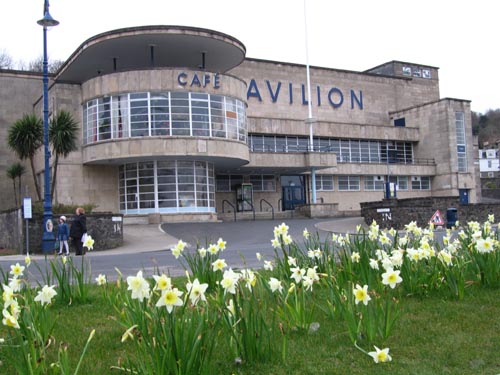 Next we hopped on a random local bus for the beautiful ride down the eastern coast, overlooked by a series of wind farms on the mainland. Alighting halfway down where the bus stopped, with promises of collection and a free ride from the friendly bus driver we walked for a couple of hours through the farms and hedgerows before catching the same bus right down to the very southern tip of the island to
Kilchattan Bay
(below).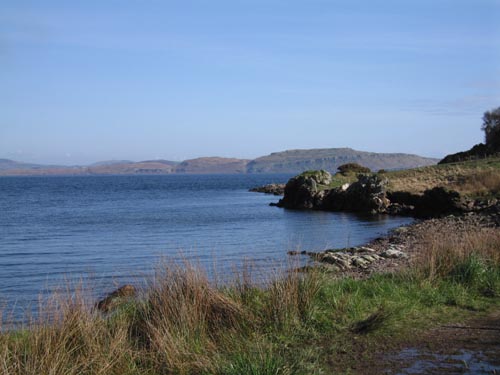 With a few hours to kill before our ride home we explored the start of the
West 'Island' Way
– a much abridged cousin of the West Highland Way, and had a feed sitting outside a delightful seaside pub watching the world go past.On Sunday we visited the main attraction of Bute,
Mt Stuart House
a massive neo-gothic pile financed by years of plundering and good marriages by Scottish lairds. Being geeky architects most of our attention was spent on the visitors centre by
Munkenbeck & Marshall
(below), but the house and gardens were impressive if a little over the top.